MTN Nigeria is recruiting to fill the position below;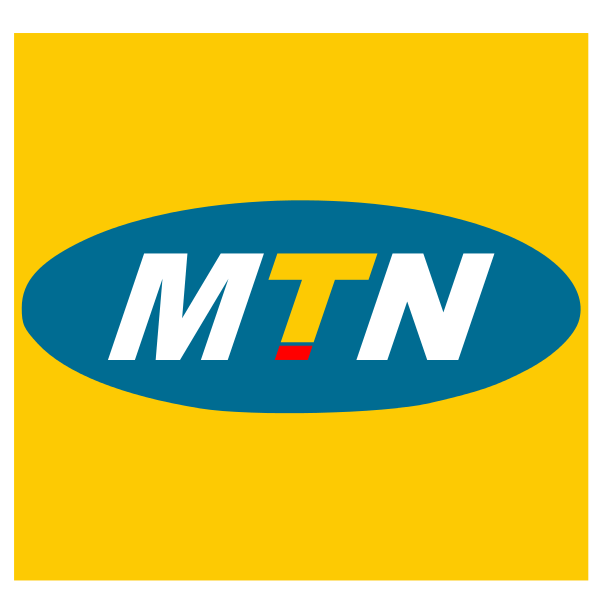 Job Title: General Manager - Finance Business Partnering

Location:
Lagos
Department: Supplier Quality Assurance
Job Descriptions
Partner with business leaders to support and advice on both operational and strategic financial matters through insights that drive more informed decision making.
Challenge and influence business leaders constructively to assure business sustainability in the long term interest of all stakeholders.
Extract value from what we already have through cross-functional/and or regionally focused activities such as: multi-functional business optimisation, contracts review and negotiation, cross-functional capital/budget efficiency projects etc.
Innovation – identifying and taking advantage of new cross-functional business opportunities, e.g., through nurturing new business opportunities, products launched, product/process innovation, structural changes, etc.
Maintain leadership in the ICT/Digital industry by influencing state legislations & policies, participating in state level industry think-tanks, building & extending national B-2-B and similar relationships, etc.
Enhance/expand MTN's role in the larger national and ecosystem through participation as thought leader, executing regional/local CSR projects, involvement in (inter)industry non-ICT policy & think-tank activities, data analysis, reviews, etc.
Cross-functional people leadership activities: coaching, staff development and motivation, employee networks mentorship/support, cross-division employee engagement projects, faculty roles, talent mentorship, etc.
Generic activities necessary for positive business outcomes such as: supporting recruitment, thought leadership/execution as internal (interview/disciplinary) panel member, influencing next level leaders (e.g., at Excom) etc.
Drive increase in Shareholder return by ensuring that Finance Processes are aligned to achieve all elements on the business score card. (E.g. Grow Market Share, Grow ICT & Data Revenue, Increase EBITDA margins, Assure Revenue, CAPEX Returns Management and Net Subscriber Additions).
Champion/Sponsor review of Business Processes (headcount, process optimisation, business optimisation etc.), to drive efficiency gains to ensure at least 5% reduction in Divisional budget year-on-year.
Champion Contract negotiations to reduce cost and drive MTNN Value Creation Philosophy
Assess resource requirements for the department and develop budget for the Finance Business Partnering function and regularly monitor resources of the department ensuring they are allocated and utilized in a cost effective and financially disciplined manner and in line with budget provisions.
Contribute to the overall corporate reporting of the organisation's financial position and the reasons behind the substantial variations to plan
Coordinate Financial Advisory Services for all merger and acquisition activities as may be require
Improve MTNN's Net Promoters Score.
Develop strategies and champion customer centric culture across the organization and develop/reform relationships with MTNN's internal and external customers to transform the MTNN's revenue.
Provide Tax Advisory and Planning Services ensuring that MTN Nigeria meets all statutory and Legal Tax requirements
Drive planned strategy for the successful delivery of MTN Group and MTNN transformation initiatives focusing on Customer centricity, including Perfect 10 Project.
Provide financial advisory services to all business areas and support their initiatives in line with MTNN's strategic objectives.
Influence, build capacity and skills to support other business units towards delivery of overall business strategies.
Proactively work with budget holders to resolve any concerns or difficulties with business performance and assist in the preparation of the annual budget.
Collaborate actively with other finance leaders and contribute towards the development of financial policies, procedures and systems.
Enforce compliance of financial policies and procedures in all Business units.
Support the development of management reports in order to provide MTN leadership and stakeholders with accurate financial analysis to guide decision making.
Provide support to develop growth strategies and implementation of initiatives to deliver key financial & business objectives within business units.
Improve the impact, and understanding, of financial reporting on business performance
Develop a rich and comprehensive toolkit of information and analytical techniques to guide informed decision making.
Providing effective commercial procedures, or initiating change, to ensure key operational, commercial and financial targets are delivered
Build partnerships, bridges with other business units and maintain strong relationships with all Senior Management employees in all business units.
Continuously seek self-professional development to sharpen skills and capabilities in a versatile and evolving digital landscape.
Provide operational leadership to lead team to deliver on business targets and improve overall departmental performance.
Coach and mentor the Business Partnering team to ensure understanding of the objectives and goals of the department, awareness of all related job requirements and accountabilities and leverage human resources career development programs for staff career development.
Identify, evaluate and track the development needs and performance of staff within the department, providing opportunities for staff to build on the company's investment in their training and improve productivity.
Sensitise budget holders and line managers on financial performance requirements, including the need for budgetary control and adherence to relevant regulatory/statutory laws as applicable.
Deliver business value through partnership with MTNN's Ecosystem Partners
Partner effectively with MTNN's critical high value customers to enhance MTN's Corporate Brand
Build partnerships and maintain strong relationships with senior management across all functions.
Job Condition
Normal MTNN working conditions
Long working hours
Restrictive leave periods
Experience & Training
Fluent in English and language of country preferable
First degree in Accounting or related area of study
Professional Qualification from a recognized Accounting Body (FCA, CA/ACCA)
Minimum of 12 years work experience including:

Senior management track record of 3 years or more; with at least 3 years in relevant sector/ industry as per relevant role
3 years' experience in relevant industry/sector

Experience working in a global/multinational enterprise (understanding emerging markets advantageous)
Worked across diverse cultures and geographies
Experience in using analytical techniques to interpret data
Commercial acumen/insights
IFRS
Telecoms (both Fixed and Wireless)
International finance (Analytical techniques)
Group policy and practice
Training:
Commercial acumen/insights
IFRS
Telecoms (both Fixed and Wireless)
International finance (Analytical techniques)
Group policy and practice
Minimum Qualification
How to Apply
Interested and qualified candidates should:
Click here to apply online
Application Deadline Date
16th December, 2016.