TOUGH WORK. VITAL MISSION. Challenge yourself! You have the power to help combat drug trafficking. Be a part of DEA! It's tough work, but a vital mission. Whatever your background or expertise, your work at DEA will be tremendously rewarding because it will have a daily impact on national security and the quality of life of all Americans.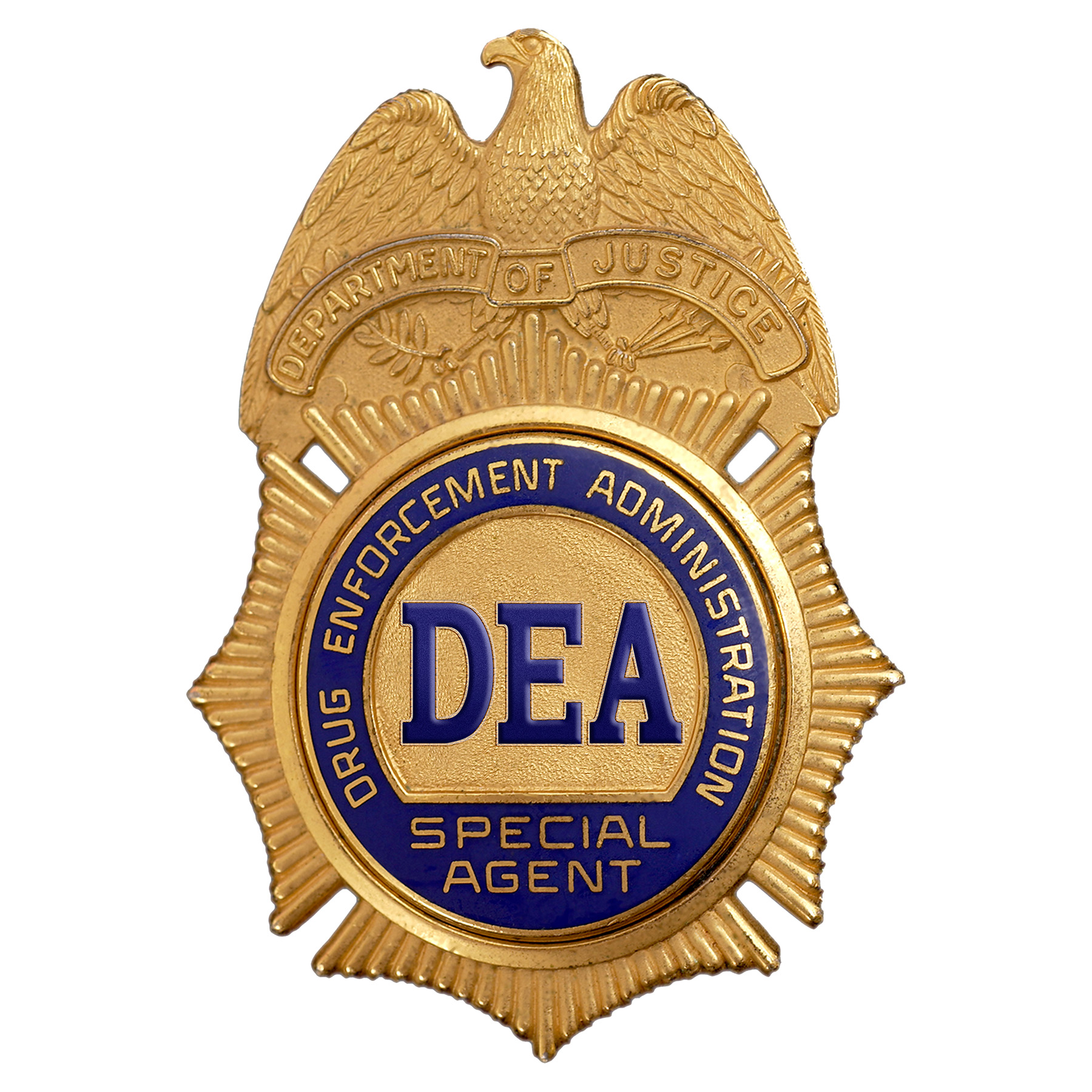 Do your career "Justice" by working with DOJ, which has been ranked in the Top 10 Best Places to Work in the Federal Government. Come and join the nation's law enforcement agency, where our most important resource is our people. The Department leads the nation in ensuring the protection of all Americans while preserving their constitutional freedoms. Become a member of a team where you can achieve your career goals and apply your skills and talents to our important mission. All applicants for employment with DEA must possess and maintain the highest levels of character and conduct. DEA will evaluate applicants' qualifications based on these qualities. Once a conditional offer is made, DEA will conduct a continuous evaluation of information, as it is obtained, to ensure that the prospective employees with DEA meet the agency-specific qualifications in the areas of character and conduct. To this end, an unfavorable decision in any of the areas that follow will be deemed as disqualifying: Drug Policy Requirements (as specified in this announcement), Credit History, Candor and Honesty, Work History, History with the Law, and other qualities that would detract from the integrity and efficiency of the DEA.
Position will be filled subject to availability of funds.
Job Title: Administrative Support Specialist
This position is located in the Lagos, Nigeria Country Office.
Duties
Manages office budget; controls financial operations and manages accounting records. Performs accounts reconciliations. May be required to maintain imprest account.
Serves as personnel liaison representative. Provides human resources advice and assistance concerning personnel actions, time and attendance, pay issues, foreign allowances, leave administration, and security clearance process.
Performs procurement and property management functions to include procuring supplies and services; maintaining stock level controls; negotiating with vendors to obtain best price and warranties; and performing annual inventory of all accountable property.
Obtains and manages official government vehicles, arranges for servicing, maintains vehicle usage records, prepares monthly reports, and coordinates the disposal of vehicles.
Assignment Information
Length of Tour: Employees are limited to a maximum of five years service in an overseas assignment. The initial tour of duty for this assignment is 2 (two) years. After the initial tour of duty has been completed, extensions may be granted in one-year increments up to the five-year maximum. Employees who wish to remain on an overseas assignment in excess of the five-year maximum must request a tour extension or renewal before the end of their current assignment. Employees who are approved to extend their overseas assignment beyond the five-year maximum will forfeit the right to return to an office of preference. They will be placed in an appropriate position at a DEA domestic office where a vacancy exists.
Candidates should familiarize themselves with the DEA Overseas Employment Policy. Current DEA employees may review the policy by accessing http://webster/cgi-bin/fr/manuals/personnel/2301p.htm.
At the conclusion of an overseas tour, DEA will attempt to return employees to their home location. If such a placement is not possible, employees' office of preference lists will be considered. However, employees are reminded that assignments are determined based on the needs of DEA.
Educational Allowances: Education of dependents through high school provided or paid by U.S. Government as allowable and authorized in accordance with appropriate regulations. Dependents (under the age of 23) in college allowed one round trip to overseas location each 12 months.
Post Differential: 25%
Danger Pay: 10%
Home Leave: Allowed after the initial 24 months incident to tour renewal.
Housing Allowances: Housing paid for by U.S. Government
Foreign Language: None
Rest and Recuperation: None
Lagos, Nigeria is a furnished post
Travel Required
Occasional Travel
You may be expected to travel for this position.
Relocation Authorized
Yes
You may qualify for reimbursement of relocation expenses in accordance with agency policy.
Job Requirements

Key Requirements
Must be a U.S. Citizen
Must be able to obtain and maintain a Background and/or Security Clearance
Open to DEA Employees ONLY
Drug testing designated position
Qualifications
GS-09: Must have one year of specialized experience equivalent to at least the GS-07 Federal grade level in assisting in performing administrative duties in support of an office, to include: researching regulations and other pertinent directives, assisting in maintaining office supplies and property management, answering general inquiries regarding leave and pay; assisting in performing routine tasks in support of the administration of a small, stable budget, such as maintaining accounts; and providing advice and assistant on administrative matters.OR
A master's or equivalent graduate degree; or 2 full years of progressively higher level graduate education leading to such a degree; or A LL.B. or J.D., if related;
OR a combination of graduate level education and specialized experience.
GS-11: Must have one year of specialized experience at least equivalent to the GS-9 level that involves providing administrative support related to coordinating and providing guidance in the areas of financial management, procurement and property management, personnel management, and vehicle management; maintaining organization files and reports; and performing other general administrative support functions; OR
a Ph.D. or equivalent doctoral degree; or 3 full years of progressively higher level graduate education leading to such a degree; or LL.M., if related;
OR a combination of education and specialized experience.
Skills
Your application will be evaluated on the basis of your level of knowledge, skills, and abilities and/or competencies in the following areas
Administration and Management
Clerical
Contracting/Procurement
Financial Management
Oral Communication
All academic degrees and coursework must be completed at a college or university that has obtained accreditation or pre-accreditation status from an accrediting body recognized by the U.S. Department of Education. For a list of schools that meet this criteria, click
ARE YOU USING YOUR EDUCATION TO QUALIFY?
You MUST provide transcripts or other documentation to support your educational claims. Unless otherwise stated: (1) official or unofficial transcripts are acceptable, or (2) you may submit a list with all of your courses, grades, semester, year, and credit for the course. All materials must be submitted by the closing date of the announcement.
PASS/FAIL COURSES:
If more than 10 percent of your undergraduate course work (credit hours) were taken on a pass/fail basis, your claim of superior academic achievement must be based upon class standing or membership in an honor society.
GRADUATE EDUCATION:
One academic year of graduate education is considered to be the number of credits hours your graduate school has determined to represent one academic year of full-time study. Such study may have been performed on a full-time or part-time basis. If you cannot obtain your graduate school's definition of one year of graduate study, 18 semester hours (or 27 quarter hours) should be considered as satisfying the requirement for one year of full-time graduate study.
FOREIGN EDUCATION:
If you are using education completed in foreign colleges or universities to meet the qualification requirements, you must show the education credentials have been evaluated by a private organization that specializes in interpretation of foreign education programs and such education has been deemed equivalent to that gained in an accredited U.S. education program; or full credit has been given for the courses at a U.S. accredited college or university. For further information, click
All qualification requirements must be met by the closing date of this announcement. Only experience and education obtained by the closing date of this announcement will be considered. Additional information on the qualification requirements is outlined in the OPM Qualifications Standards Handbook of General Schedule Positions. It is available for your review in our office, in other Federal agency personnel offices, and on
Status candidates must meet time-in-grade requirements (52 weeks at the next lower grade level).
Security Clearance
Top Secret
Additional Information

What To Expect Next
We will notify you of the outcome after each step of the recruitment process has been completed. Once you successfully complete the application process, you will receive an acknowledgement letter of receipt. Your application package will be reviewed to ensure you meet the basic eligibility and qualifications requirements. A review will be made of your online questionnaire and the documentation you submitted to support your responses. A list of qualified applicants will be created and sent to the selecting official. You will receive a notification letter of the results of the review of your application package via email.
We expect to make a final job offer within 80 days after the closing date of the announcement.
If you submit a resume but no questionnaire, you cannot be considered for the position. If you submit a questionnaire but no resume, you cannot be considered for the position. Your application will be appropriately documented and you will be removed from further competition against this announcement.
Regarding Interviews: The selecting official may choose to conduct interviews, and once the selection is made, you will receive a notification of the decision. Accommodations maybe made to conduct telephonic interviews to preclude travel hardships for applicants.
NOTE: Declining to be interviewed or failure to report for a scheduled interview will be considered as a withdrawal from further consideration for employment regarding this vacancy.
Benefits

Other Information

Additional Vacancies May Be Filled From This Vacancy Announcement.
SELECTIVE SERVICE: MALE APPLICANTS BORN AFTER 12/31/1959 must certify prior to job offer that they have registered with the Selective Service System, or are exempt from having to do so under Selective Service law.
In accordance with 5 CFR 2635.704, applications will not be accepted in postage-paid Government envelopes.
If you experience technical issues with completing your online application, you may review online help resources or submit a ticket to the Help Desk by accessing the 'Help Center' (upper-right of your screen, next to the question mark icon).
How to apply
Interested candidates should;
Click link to apply
Application Deadline Date
Not stated