APM Terminals, we are a team of over 20,000 employees spread across more than 60 countries united by a passion to provide our expertise in port operations and container management services. By providing the expertise and port infrastructure essential to world trade, we actively support the advancement of the societies around us, enabling local economies to unlock their potential and build an even stronger global community. Working with a team of talented professionals you will get a chance to experience different cultures and make friends all over the world. You'll find a culturally diverse, stimulating environment at any of our offices, terminals or depots. When you join APM Terminals, the world is your workplace.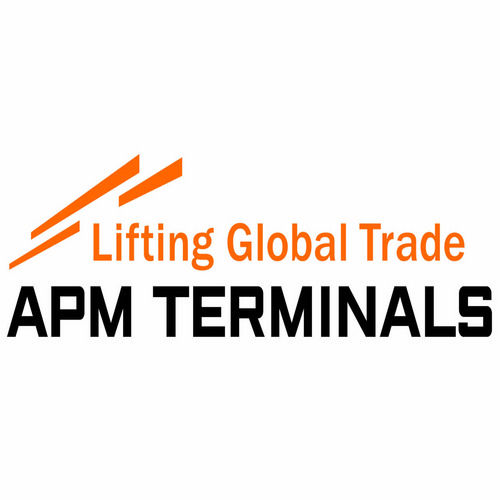 We are recruiting to fill the positions below:
Job Title: General Manager, Finance and Accounting
Ref.: AT-155858
Location: Onne
Key Responsibilities
Develop and execute the financial strategy of the company, ensuring that the company at all times is profitable, risk protected and financially strong.
Ensure that policies and guidelines are followed in accordance with the company's strategy and policies established by the Board of Directors.
Financial supervision of projects including but not limited to investment contracts.
Ensure that matters within the scope of responsibility comply with local Law, Local Regulations and Company's Strategy and Culture.
Establish and enforce procedures to improve working routines, provide high quality and valuable information and analyses to aid decision making, achieve efficiencies in terms of costs and ensure that all subjects relating to the financials of the terminal are dealt with in the most efficient manner.
Structure goals and objectives, establish efficient courses of action, set priorities and organise information to facilicate optimal execution.
Promote and endeavour to enforce initiatives that add value to the terminal particularly in areas of revenue and cost.
Lead and co-ordinate the risk management strategy of the Terminal and make recommendations to the Managing Director and management team in the risk assessment and management process.
Establishing proper internal controls and managing financial issues relating to terminal, shareholders and BOD.
Contribute within the management team to drive the strategic initiatives that will prepare the terminal for the future.
Responsible for the procurement function within the terminal & ensures that effective cost management is achieved within the function
Benchmarking and managing key suppliers to ensure that cost effective solutions are provided for the terminal.
Responsible to ensure that a proper inventory management system is in place to ensure timely availability of spares as required by Technical team.
Planning, organizing, developing and directing the overall operation of the general administration & facility maintenance services at the terminal.
Ensures all claims raised by internal and external parties follow proper reporting procedure
Manage, motivate, coach and instruct departmental staff and foster interdepartamental communication and co-operation. The impact will be the positive development and improvements in financial performance as a result of the main strategic initiatives in the terminal.
Steer the course of action that determines the achievement of results. Responsibility for the execution of main initiatives.
Requirements
Who we are looking for:
Post graduate studies in Accountancy or Finance management or related business studies.
At least 10 years in finance management roles.
Extensive knowledge of setting of budgets, reporting, inventory control systems and accounting.
Understanding of Terminal Operations.
Understanding of the container shipping industry and an ability to relate with shipping company and other associated industry managers.
Strategic mindset, ability to drive strategic initiatives.
Ability to provide vision and empowers others to take action by effectively delegating.
Ability to provide leadership, obtain cooperation and assistance to meet objectives.
We Offer
A wide range of national and international career opportunities.
Opportunities for professional growth in a dynamic environment.
How to apply
Interested and qualified candidates should:
Click here to apply
Application Deadline Date
24th November, 2017.