British American Tobacco (www.bat.com) is a market leading, global organization with a long, established history and a bright and dynamic future. Thanks to our people we have continued to deliver growth and exceed expectations in an increasingly complex and challenging marketplace.
Our aim is to become the leading tobacco company in each of our markets by providing excellent products with confidence and responsibility expected of global consumer brands.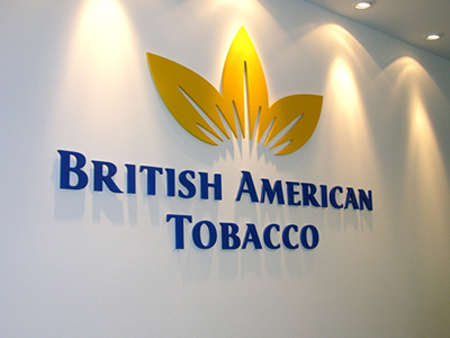 We are recruiting to fill the vacant position below:
Job Title: Trade Marketing Representative
Job ID: 19358BR
Location
: Anambra
Job Purpose
We build distinctive brands that excite our consumers and satisfy their needs in a highly complex and competitive retail environment. Our trade marketing account representatives manage the tobacco business for a collection of accounts in a geographical area, implementing corporate plans, negotiating strategies and meeting business objectives.
Join us and you'll act as a strategic partner to retailers, giving them expert advice and knowledge on products, pricing and a variety of other areas.
Show us you've got what it takes to succeed and you'll find plenty of challenge, opportunity and the support you need. As well as fantastic benefits, we'll invest in your learning and development and give you continuous feedback and coaching to help you meet your full potential.
Job Description
You will:
Own performance across your territory and maintain strong retailer relationships.
Plan visits, go to retailers, build strong business relationships, answer their questions, issues and concerns, and monitor contract compliance.
Implement cycle and regional/district activities to achieve national, regional, and district-level objectives.
Meet market demand for our products by maintaining inventory levels and hitting brand distribution targets.
Work on special projects with a team of trade marketing account representatives.
Essential Requirements
You'll be a graduate or equivalent in marketing, business, or a related field, with excellent sales, marketing and negotiation skills.
You also have a valid driver's licence.
With the drive to work independently and focus on results, you'll be a strategic thinker with strong business acumen.
Most of all, you'll be a proven leader with the ability to create close working relationships with a wide variety of trade partners.
Desirable Requirements:
You'll be travelling extensively across your territory to meet a wide variety of trade partners, so you'll need to be prepared to spend a lot of time on the road.
How to Apply
Interested and qualified candidates should:
Click here to Apply
Application Deadline Date
8th December, 2017.