The Address Homes Limited is a leading real estate company engaged in the acquisition, Business awareness; development and management of properties across Nigeria. Our properties are highly diversified with respect to design and styles. From inception, we at The Address Homes have made it our policy to build the best homes at the most economical prices throughout Nigeria.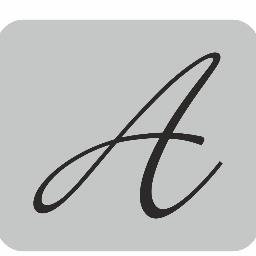 Are you a seasoned and articulate top professional that can perform efficiently under pressure? Are you passionately driven by purpose and target with less supervision and seeking to build a career in a reputable Real Estate and Property development Company? If you are, your service is needed for immediate employment.
Job Title: Marketing/Clients Service Manager
Job Responsibilities:
Responsibilities and duties will include, but not limited to:
• Following up on leads and close sales
• Liaising and networking with a range of stakeholders including customers, colleagues, and partner organizations;
• Communicating with target audiences and managing customer relationships;
• Managing the production of marketing materials, including leaflets, posters, flyers,
• Arranging the effective distribution of marketing materials;
• Maintaining and updating customer databases;
• Organizing and attending events such as conferences, seminars, receptions and exhibitions;
• Conducting market research, for example using customer questionnaires and focus groups;
• Contributing to, and developing, marketing plans and strategies;
• Evaluating marketing campaigns;
• Monitoring competitor activity
Skills and Competency Requirements
• Leadership and supervisory skills;
• Interpersonal and people management skills
• Reasoning ans Analytical skills;
• The ability to use initiative;
• The capacity to work under pressure;
• Creativity; Drive; Flexibility;
• Teamwork-Team building and collaboration
• Influencing and negotiation skills - Deal structuring
• Excellent communication skills (Oral and written);
• IT and computer appreciation (Microsoft Office - Power point, Word, Excel etc) digital and social media literacy.
Qualification and Experiences
• Must have first degree or equivalent in relevant discipline, knowledge of law though not compulsory will be an added advantage.
• Previous working experience in similar job roles.
• Candidate with marketing experience in the banking and other financial institutions are encouraged to apply.
• Minimum of (8) years' hands on experience for Marketing/Clients Service Manager.
• Digital marketing experience will be added advantage.
How to apply
Interested qualified applicants should send CV to
careers@theaddresshomes.com
, within 1 week of this advertisement. Only selected applicants will be contacted.
Application Deadline Date
19th March, 2018.