Even if you're not familiar with our name, you've almost certainly heard of billion-dollar brands like Cadbury. Developing the world's favourite beverages and chocolate, we're passionate about creating delicious moments of joy for people all around the world.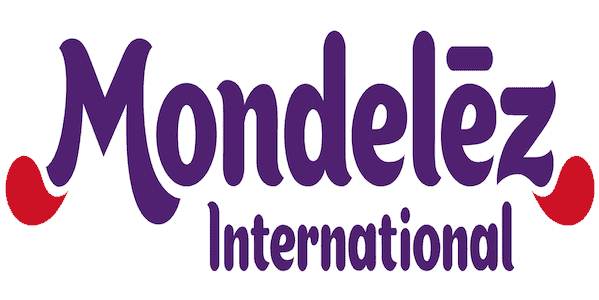 At Mondelēz we're serious about helping you grow and encourage you to build new career experiences to develop your talents.
No matter what stage you're at in your career, you'll have access to a range of diverse opportunities that can span brands, functions and even countries!
Working at Mondelez International is all about the power of big - and small.
Why big? Because we're the world's leading maker of Chocolate, Candy and Gum. We're ranked #1 in chocolate, biscuits and candy, and #2 in gum. What's more, we employ over 100,000 people worldwide and market products in around 165 countries.
Why small? We go out of our way to hear everyone's point of view, and develop local roots wherever we go. It's this combination of big and small that drives everything we do.
Job Title: Senior Analyst Accounting & External Reporting
Location:
Lagos
Job Description
The Finance Reporting Analyst coordinates and manages financial reporting activities and US GAAP reporting during month-end close processes for the business in West Africa.
This entails implementing and maintaining the financial reporting processes and procedures to an acceptable standard in conformity with the group reporting Calendar, applicable Mondelez policies including Company local policies and US GAAP reporting requirements Key Accountabilities Include Lead the Monthly and Quarterly close process by tracking all month end closing activities through SAP and Reporting same using OPAL, FIT and HFM reporting tool Ownership and effective coordination of Shared Services team handling the GL interfaces with OPAL/COPA Reporting Interface tools and Monthly FICO (Financial Accounting/Controlling) reconciliations Provide accurate and timely financial information in HFM Reporting application in line with group reporting deadlines on a monthly basis including detailed Trial balance reviews covering all areas of revenue, cost of sales, expenses and Fixed Assets, restructuring cost, taxes and other BOI costs. Supervises the Process of monthly Financial Reporting through shared services support partners using the Hyperion Financial Intelligence Tool (FIT), Hyperion Financial Management tool (HFM) and monthly reconciliations of the numbers reported in HFM to SAP Perform key balance sheet reconciliation tasks on Blackline tool and SAP ERP Software on a monthly basis Coordinate all intercompany processes such as billings, payments, resolution of IC related issues and Reconciliation of all Intercompany accounts with all trading partners on a monthly basis Coordinate and manage the preparation and timely submission of monthly and quarterly Flash & Actual reporting to the region/group for global consolidation Preparation of year end accounts in line with US GAAP and liaising with external and group auditors as required Liaise with E & Y Tax team to compile and present quarterly tax reporting schedule on Global Access Model (GAM) and reconciliation in US GAAP books (HFM Reporting tool) Coaching, training and mentoring of all RTR shared services support staff in remote locations and acting as the first point of contact to resolve all escalated critical reporting issues beyond the capabilities of the remote shared services support partners. Act as the RTR SME on ground to resolve all escalated intercompany and US GAAP reporting issues and follow up with other local stakeholders within the business until issues noted are resolved. Maintain good working relationship with regional and corporate controlling teams.
Qualifications
University degree in Finance or related field
Professional accounting qualification (CFA, ACCA, ACA) is mandatory Proficiency in Microsoft office suite and sound financial accounting knowledge Sound working knowledge of SAP and proficiency in HFM, OPAL & FIT Minimum of 8 years' experience, 2 years of which must be in middle/senior level working on US GAAP reporting and shared services support partners.
How to apply
Interested candidates should;
Click here to apply
Application Deadline Date
Not stated