Procept Associates Limited
was formed in Canada in 1983 to provide project management advisory and training services, initially to engineering and construction clients. Since its inception, Procept has established itself as a market leader and innovator in the development and implementation of project, program and portfolio management best practices; the inception and growth of the business analysis profession; the promotion of best practices in IT service management; and disaster-proofing businesses through the planning and implementation of business continuity management practices. From deep roots serving construction and engineering clients, Procept's reach has spread across many industries and all levels of government, around the world.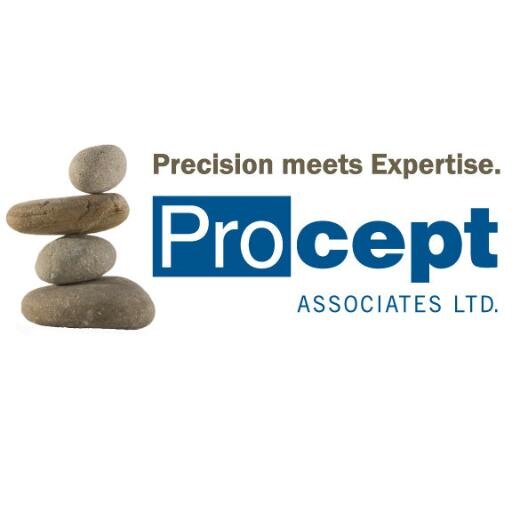 Procept Associates Professional Services Limited (Procept Nigeria)
is a franchisee of Procept Associates Ltd, with oversight for African region, and specializing in Procept Canada services, as well as, strategic planning, management consulting, IT governance, international standards, through a network of associates and partners, and using best practice frameworks.
Procept Nigeria has recently established a new division, as part of forward integration, to extend its service offerings, to software solutions in its areas of strength. That is, Procept Nigeria now has the capacity to include the automation of its processes using software tools that are best in class. To support this growth, Procept Nigeria is looking to hire the following people:
Job Title: Software Solutions Manager
Mandatory Requirements:
Suitable candidates should have:
BSc. /HND in Computer Science, Computer Engineering, Engineering, or any other related course
MBA will be an added advantage
5 years' experience implementing OEM software solutions, especially any of the leading service management software in 2017 Gartner Magic Quadrant for Service Management Tools
2 years' experience implementing other best practice software solutions in Requirements Management, Project Management, Business Continuity, Business Process Automation
Demonstrable experience handling the following tasks:
o Team lead or supervisor in a Software Implementation Unit
o Eliciting and documenting software solutions requirements
o Creating design documents to support implementation
o Configuring software solutions in accordance with requirements and design documents
o Preparing software programs using modern software development tools
o Preparing proposals, defending proposals and winning deals
o Participating in business planning and developing strategies for growth
o Organizing campaigns and road shows
o Researching and analyzing industry and market trends
o Overseeing administrative and technical aspects of the software solutions unit
Excellent skills in Microsoft Word, Microsoft Excel, Microsoft Powerpoint and Microsoft Visio
Excellent communication (written and verbal), presentation and interpersonal skills
Less than 40 years
Nice-to-have Skills
Customer management skills
Professionalism
Integrity
Creativity and innovation
Deep industry knowledge
Drive and passion
Confidence.
How to Apply:
Suitable candidates should prepare a
one-page cover letter
that highlights their experience and why they are the best for the position being applied for.
The
Cover Letter
and
a resume
should be sent to
vacancies@proceptnigeria.com
with the subject:
"Surname: Position Applied For
". For example, "BROWN: Software Solutions Manager".
Application Deadline Date:
Friday April 13, 2018.