BisCom Tdigits Limited, a Software As a Service-Provider (SaaS) vendor, was borne from the desire to automate everyday business processes and to play a vital role in the transformation of the approach of service delivery by organizations using world-class, cutting-edge applications development and delivery.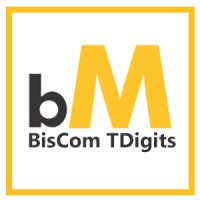 Job Title: Project Management Trainee
Location:
Lagos
Job Description
•Responsible for the planning, management, coordination and financial control of all projects.
•Ensure that a project is completed on time and within budget, that the project's objectives are met and that everyone else is doing their job properly.
•Oversee the project to ensure the desired result is achieved, the most efficient resources are used and the different interests involved are satisfied.
•Present frequent data analysis of data to the management.
•Process Account Reconciliations for projects. E.g. payments to stakeholders, checking and advising on profitability of project.
•Prepare project plan, project schedule, and project budget.Education and ExperienceNote: This candidate must have experience in Project Management or a similar role and must be resident in Lagos.
• Minimum of Bachelors degree, H.N.D or equivalent
• Minimum of One year (post NYSC).
• Must be computer literate
Job Title: Business Development Officer
Location:
Lagos
Job Description
Job Description (For Lagos Residents only)
• Smartly develop and oversee marketing campaigns for our software products.
•Conduct market research and promotions to markets and audience in need of our software products.
•Devise and present ideas and strategies
•Manage campaigns on social media.
•Discover and explore new business opportunities.
•Plan and prepare presentations
•Integrate prospect, client requirements and customer service orientation with business operations.
•Communicate new product developments to prospective clients
Education and Experience
•Experience: At least 1 year relevant working experience.
•Minimum of B.Sc, HND or equivalent
•Must be computer literate
•Must be social media savvy and excellent with using social media as a business platform
How to apply
Interested candidates should;
Click link to apply
Application Deadline Date
Not stated