Opportunities for freelance experts in both SAP SD/MM/WM LE-TRA or SAP EWM. To apply for this vacancy via this channel you need to have a valid Dutch Chamber of Commerce (KvK) number.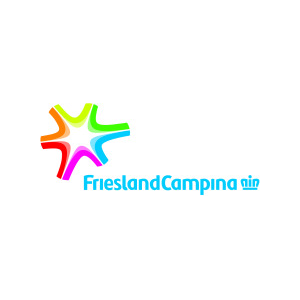 FrieslandCampina is looking for a Hypercare Consultant with ECC knowledge to help with the go-live of the Summit template in Nigeria. The scope of the template contains Sales Orders & STO/PO, deliveries & shipments and RTI. Your main job is to:
Support the Go-Live event on location.
Support the end user organization during the first weeks of execution according to the new business and system processes.
Support defect investigation and resolution according to the agreed escalation path in case of business impact.
Ensure the template solution and the foreseen as-is state is adopted in the business as usual situation.
Prepare Go-Live Documents as necessary (Work Instructions, Job Aids, Technical Documentation).
If needed, support the Stock Conversion Activity before and during the Go-Live Event.
Job Title: SAP Post Go-Live Consultant
The consultant we are looking for is a communicative and self-managed professional with experience within SAP ECC within the OTC-D (OTD) domain. You have a deep understanding of key OTD business processes and an in-depth knowledge of (part of) the global template solutions within the OTD domain. Next to that you are an all-round team player capable of working in a global environment. You work in a team of experts to prepare the business for the mass deployment of the Summit template solution and address operational and functional challenges, ensuring that the global solution is functioning as expected.
Foreseen location is in Lagos, Nigeria. Expected period is one month or two months (either February 27 2019 - April 2 2019 or March 4 2019 - April 2 2019).
Job requirements
Fluent in English.
Being located in Nigeria is a plus.
Able to work in Nigeria without any restrictions.
Willingness to be on location in Nigeria and working in a shift pattern
Team player with the ability to work independently and within a defined team structure
Structured, flexible, quick learner with good communication skills.
Presentation skills.
Problem solving and result oriented skills.
3+ years of implementation experience with at least 1 full life cycle implementation of ECC 6.0.
Experience of large scale ERP implementations preferably within the food or FMCG industry.
Operational supply chain experience within distribution and logistics is a distinct advantage.
Specific SAP requirements
Knowledge of SAP ECC solution capabilities and business process configurations including cross functional integration touch-points.
Significant, proven customizing experience within SAP ECC 6.0.
Thorough knowledge of business processes within SAP ECC 6.0.
Min 3 years' experience in SAP SD/MM/WM LE-TRA in SAP ECC 6.0.
Knowledge of SAP EWM 9.0 or higher is a plus.
Experience with all phases of roll-out.
Deliverables
Deliver key user and direct end user support for a given operational area.
Ensure template adoption for all in scope processes and solutions.
Support the Day In A Life (DIAL) Phase before the Go-Live Event.
Resolving defects.
PTO/Summit
The Process Transformation Office (PTO) is supporting the implementation of Summit from an End to End process perspective. This dynamic organization consisting of approx. 120 people that have deep understanding of all key business processes in FrieslandCampina. Once Operating Companies are live, the PTO supports them in capturing the value.
How to apply
Interested candidates should;
Click here to apply
Application Deadline Date
Not stated