GlaxoSmithKline (GSK), one of the world's leading research based pharmaceutical and healthcare companies, is committed to improving the quality of human life by enabling people to do more, feel better and live longer. GSK employs over 97,000 employees in over 100 countries worldwide.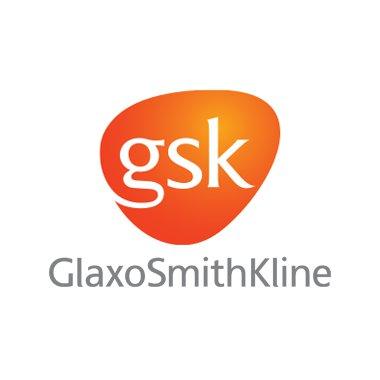 GlaxoSmithKline Consumer Nigeria Plc is one of Africa's largest consumer healthcare companies, producing leading brands such as Lucozade, Ribena and Panadol.
We are recruiting to fill the position below:
Job Title: Import and Exports Coordinator - West Africa
Requisition ID: WD189783
Location:
Nigeria
Position: Full time
Functional area: Supply Chain & Logistics

Job Purpose
The role support the CS& L manager to manage the imports & exports activities, being the central link between GSK & third party suppliers between sites & other sources & aim to deliver exceptional service, cost performance and efficiencies.
The Role holder will also manage the 3rd Party Logistics partners to understand, predict and enhance supply and logistics processes and eliminate non-value-add work. The incumbent will also identify, propose, and implements agreed joint value projects / actions which will lead to improved, reliable and efficient service levels at the lowest freight cost and complexity of port operations.
Monitoring the replenishment of inventory to all stock holding DC's & shipments to OWA markets distributors.
The Role will also look into accuracy of information & documents.
The Logistics Planner and Controller takes responsibility for daily stock receipts from supply sites onto the relevant GSK systems
Essential Job Responsibilities
Relationship building:
Develop strategic relationships with agents of GSK 3PL partnership/s. (Bollore,other Logistics bodies, shipping Lines, K&N-LCC)also include MDS, Imperial & WWCVL, Bollore.
Close relationship with the GMS Logistics team.
Facilitate a close working relationship between the Supply Chain team and internal customers (Supply Chain, Sales Operations, Key Accounts, Value Chain Analysts).
Build a close working relationship (daily contact) with the Supply Planners and the sites Logistics & dispatch team
Conduct analysis to:
Facilitate the primary inbound & outbound export logistics from the various GSK suppliers to ensure that there is suf
Monitor replenishments into the GSK warehouses.
Setup tracking reports for all primary inbound stock and intercompany stock by load, by SKU & dates
Proactively monitor and report on out of / low stocks and order shortages to CS&L Management for KPI monitoring and Sales reporting
Track delivery by clearing agents & daily monitoring of clearance activities from the port
Validate and challenge safety-stock levels based on sales out of DC
Build a Inventory Management dashboard providing visibility and status of all stock locations impacting GSK, by sku. Publish daily to the business.
Be the one point of contact for all GSK related Inventory queries
Together with the LSP partner/s:
Review the Distribution strategies by geography and make recommendations where applicable
analyse vehicle utilisation, route frequency and volume trends to assist CS&L management in making proposals to Customers on Joint Value initiatives
Identify trends that deviate from long term statistical trends and or inventory plans
Collaborate on joint initiatives such as:
MOQ parameters
GSK delivery optimisation
Factory to customer delivery
Optimzation of Site Warehuse storage
Provide a link between GSK's Demand Planners Customers and LSP:
Ensure compliance to requested Customer delivery requirements
Collaborate to support Customer Supply Chain strategies (eg. Store vs DC drops)
Conduct logistics analysis to:
Reconcile and balance the stock ledger and stock at the LSP to ensure that all information is accurate and relevant
Ensure that the stock is in the right DC in time to successfully meet STT requirements
Recommend inter-depot replenishment
Compile and communicate S/L/OOS to the GSK internal Customers ensuring that all information is accurate and can be communicated by the Supply Chain to the external Customers
Where required, monitor targets as per the SLA with LSP applicable to FG stock.
Conduct Cost-to-serve analysis and identify opportunities with targeted savings for recommendation to internal stakeholders in areas such as:
Inbound Costs
Storage Costs
Joint venture project costs
Pack customisation costs
SOPs and QMS:
Ensure that GSK SOPs relating to the Logistics function is correct, up to date and in line with RTTCH's SOPs and the relevant Contract between GSK and RTTCH
Highlight any risks to the CS and L Manager for inclusion in the Company Risk Register
Champion QMS within supply chin function
Scope:
Shipments from direct sites (GSK site / CMO ) to GSK WH
Inbound Logistics, Warehousing, Domestic Distribution, Repacking
OTIF
Customer Service & Logistics Saving Projects
Basic Qualifications
Educational Requirements:
University graduate (preferably in Supply Chain, Demand Plannig, Commerce, Engineering)
Supply Chain Professional Qualification
ERP experience (JDE or SAP) would be an advantage
Experience Requirements:
Very good knowledge of Logistics, Warehousing, QMS, Customer Service processes & procedures
Customer focused and display a sense of urgency
Drive for results and be proactive
Have a high level of judgement operating independently within the scope of authority using established procedures (decision making)
Strong interpersonal skills and resilience
Project management skills and the ability to innovate and develop smarter processes and procedures
Excellent written and verbal communication skills with all levels of businesses
Strong analytical skills
Ability to facilitate change
Attention to detail
Key Behaviours:
Communication Skills
Analytical skills
Drive for results
Problem solving and creative thinking
Team work
Withstand pressure.
How to Apply
Interested and qualified candidates should:
Click here to apply online
Application Deadline Date
Not Specified.